A race that lives in the City of Flowers. They show little trust towards humans, if any, and will attack if one gets too close to the city. They have wings and mainly use magic as their weapons. Their leader is Lord Zane. Legend has it that they once ruled from Algandars Castle in the Septem Region, but their king married a human, and when he came down with what is now known as Algandars, he closed up the castle.
After the split in the game, the nonhuman faction takes over Fort Helencia with Lord Zane and the light elves at the head.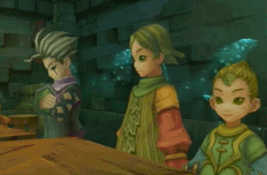 Known Light Elves
[
]
Enemy Stats (Human Path only)
[
]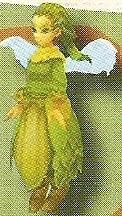 Defeating any Light Elf has a 3% chance of getting a Moon Stone. Experience is usually around 846, while dagols usually come out to be around 240.
(Please note that these figures can change depending on your characters' luck scores and any items you might be carrying.)
Light Elf A

[

]
| | | | | | |
| --- | --- | --- | --- | --- | --- |
| Level | HP | Strength | Defence | Evasion | Luck |
| 30 | 1130 | 145 | 78 | 167 | 130 |
| | | | | |
| --- | --- | --- | --- | --- |
| Moves | Element | Range | Power | Other |
| Healing | -- | Long | -- | Recovers 20% max HP |
| Leaf Barrier | Earth | Short | 0.8 | 1~2 Hits |
| Light Power | -- | Long | 1.3 | -- |
Light Elf B

[

]
| | | | | | |
| --- | --- | --- | --- | --- | --- |
| Level | HP | Strength | Defence | Evasion | Luck |
| 39 | 1530 | 265 | 98 | 192 | 143 |
| | | | | |
| --- | --- | --- | --- | --- |
| Moves | Element | Range | Power | Other |
| Healing | -- | Long | -- | Recovers 20% max HP |
| Leaf Barrier | Earth | Short | 0.8 | 1~2 Hits |
| Light Power | -- | Long | 1.3 | -- |